WHY WE WORK IN A FORMER WOMEN'S PRISON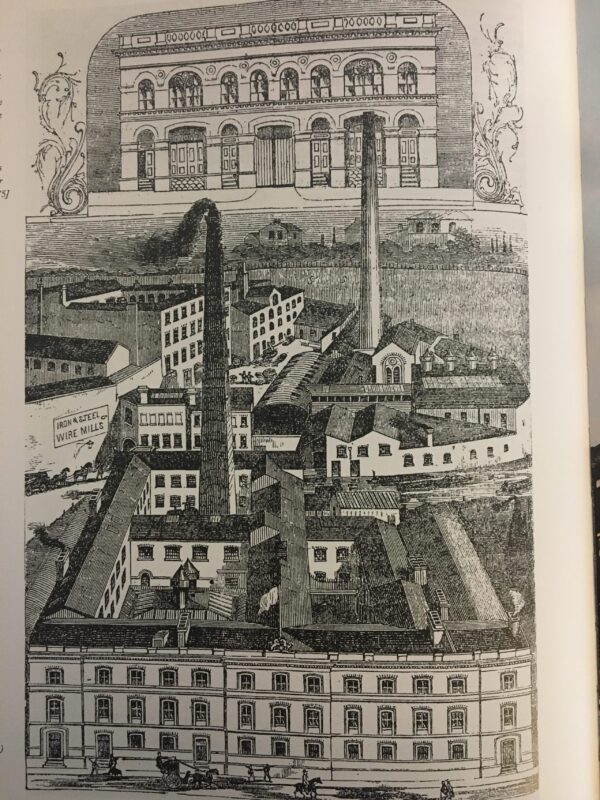 We don't, actually. But it's a common myth in Jewellery Quarter history that our building and the Vaults pub was a Victorian women's prison. After a bit of research and some local help we got to the bottom of it. Our love of being a Birmingham company is well known. And we've written about it more here. There's another, much more filmic example of our love of local history in our Javelin Block film.
Our Birmingham HQ is on Newhall Hill next door to a disused pub called The Vaults. It's currently under renovation and will eventually become a pub again. In fairness, The Vaults does this a lot; going from pub to disused pub to the same pub but with new owners with alarming regularity.
This pub sits alongside and underneath us. But as we're on the ground floor you can see why it's called The Vaults because it's a bit basementy. It turns out that basementy is really good for growing marijuana. However, this is not very much fun for us because we keep getting their electricity bills and it turns out growing marijuana is REALLY expensive. But we did meet some nice police officers on that day.
The purpose of this witty aside is to say that our building is old and has some interesting history. We emailed the Jewellery Quarter Development Trust. Because like everyone else who's ever been to the Vaults, we thought it was previously a women's prison.
Basically, we were wrong. So, let's get down with the historical low down.
JEWELLERY QUARTER HISTORY
Nos 16 – 17 Newhall Hill (now Newhall Place) was built as a speculative venture in c1860 for Edelsten & Williams of the Newhall Works (an adjacent property). And let out to merchants as a warehouse from the outset.
The Victorian Society has attributed the building's design to Yeoville Thomason. He was a local architect of note.
Information about the building from English Heritage states 'there are two basement storeys of brick vaults, which appear to have been used as a beer warehouse from an early date. The vaults are an impressive and rare survival, their construction made possible by the fact that Newhall Hill was built on top of an earth ramp. The building has a two-story classical facade with idiosyncratic detailing and three ranges of rear warehousing enclosing a small courtyard'
A sign within indicates that the cellars were leased probably in the 1870s to P & R Phipps of Northampton Brewery for the storage of beers. Goods were probably originally loaded in and out of the basements via wide doorways (now windows). With segmental heads to each side of the central carriage entrance.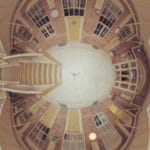 NEWHALL WORKS
The Newhall Works (now Newhall Court) lay adjacent to the Newhall Place building, with the entrance on George Street. It was an extensive pin and wire works built in about 1847 (same owners as Newhall Place). The products were marketed under the brand name DF Tayler and Co. And the firm was still operating until the 1970s.
At this point, we wanted to know a bit more so we looked up Newhall Works a little more and found some information here.
"Newhall Court was never a prison of any sort. According to the English Heritage book, The Birmingham Jewellery Quarter, Newhall Court as it now is, was Newhall Works, which was a pin and wire works, with products marketed under the name of D F Tayler & Co (I used to use Tayler's pins for sewing – they came in a blue tin with flowers on). It was the largest works of its kind in Birmingham, with 400 employees, three steam engines, annealing furnaces, cranes and traversing railways. In 1853 it was producing 6 million pins a day and in 1915 was described as 'the largest pin factory in the world".
It's fascinating to learn a little bit of Jewellery Quarter history. There's also a bit more history here. And a bit more general stuff here.
We've now moved out but we did shoot some pretty nice stuff in there too. Here's a film we did for local Birmingham company Samuel Heath.
friday goodness
THE MAILING LIST