VIDEO FOR SCALEUP BUSINESS
WE HELP FAST GROWTH BUSINESSES SCALE
Video production for scaleups is a key driver to success for fast growth businesses. Going from tentatively sketching an idea on a napkin to hockey stick growth is the stuff of founders' dreams.
You've established product/market fit, the core team and a loyal, growing customer base, but even if the founders ever discovered a comfort zone the new challenges of being a successful scaleup means that no-one gets to live there for long.
A successful investment round brings runway but it also brings with it a whole new set of pressing challenges; escalating targets, urgent recruitment needs and others.
Helping you respond to these challenges is the fuel in our engine.
We've worked with companies that have been invested in by some of the rockstars of the VC world including funds such as Andreesen Horowitz, Benchmark Capital, Local Globe and Index Ventures.
OUR FOCUS
We specialise in making films for fast growth businesses in the three key areas that can have significant impact for a business attempting to scaleup its operations and its success.
"Culture Eats Strategy for Breakfast"
In today's fiercely competitive recruitment market a great company culture is the most powerful recruitment tool you can have.
Great culture is what the military call a force multiplier. It gives every team the capability to achieve significantly greater with it than without it and it impacts every key area; hiring, retention, innovation, productivity and more.
But to maximise that advantage and supercharge your recruitment you need to tell people about how good your culture is and why you're the scaleup for them.
We can make a film that expresses your culture not just in what it says but also in how it says it.
The only thing better than finding the right people is having the right people come and find you first. Video production for startups can use your culture to your advantage.
Every Great Company has a Bold Mission
 A company's mission is its reason for being.
It is the one idea that unites founders, staff, investors and customers. It is its impact and its legacy. Patagonia is the gold standard for company mission videos.
Most importantly your core customer base will buy from you for this reason alone.
We can help your scaleup talk about its mission and make it clear what it stands for.
Loud and clear.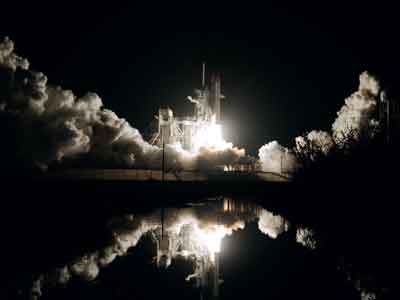 "Our customers can live without us, but we can't live without them"
– JC Bamford
Product Films for Scaleups
Every business wants more customers. If you need something that raises awareness of your scaleup's product, explains what it does to an interested potential customer, excites them enough to drive them to the next stage of actually buying from you, then film is the leverage you need. You can find some examples we've made such as this innovation video, this childcare startup video
Or this startup video for tech company Yodeck.
Members of the Vermillion team have sought and secured investment, we've mentored accelerators, we've counted accelerators as clients and we've worked with a number of startups and scaleup businesses.
We're obviously passionate about doing great creative work but we're always at our best when we have bold clients that want that rare beast, boundary-pushing creative that still fits the brand.
Achieving this in a way that helps fast-growing businesses tackle the problems of successfully scaling is the kind of thing that makes us skip to work early and trudge home late.
If you want to use video production for startups then get in touch.
friday goodness
THE MAILING LIST