A COMPANY MISSION VIDEO WITH VISION AND IMPACT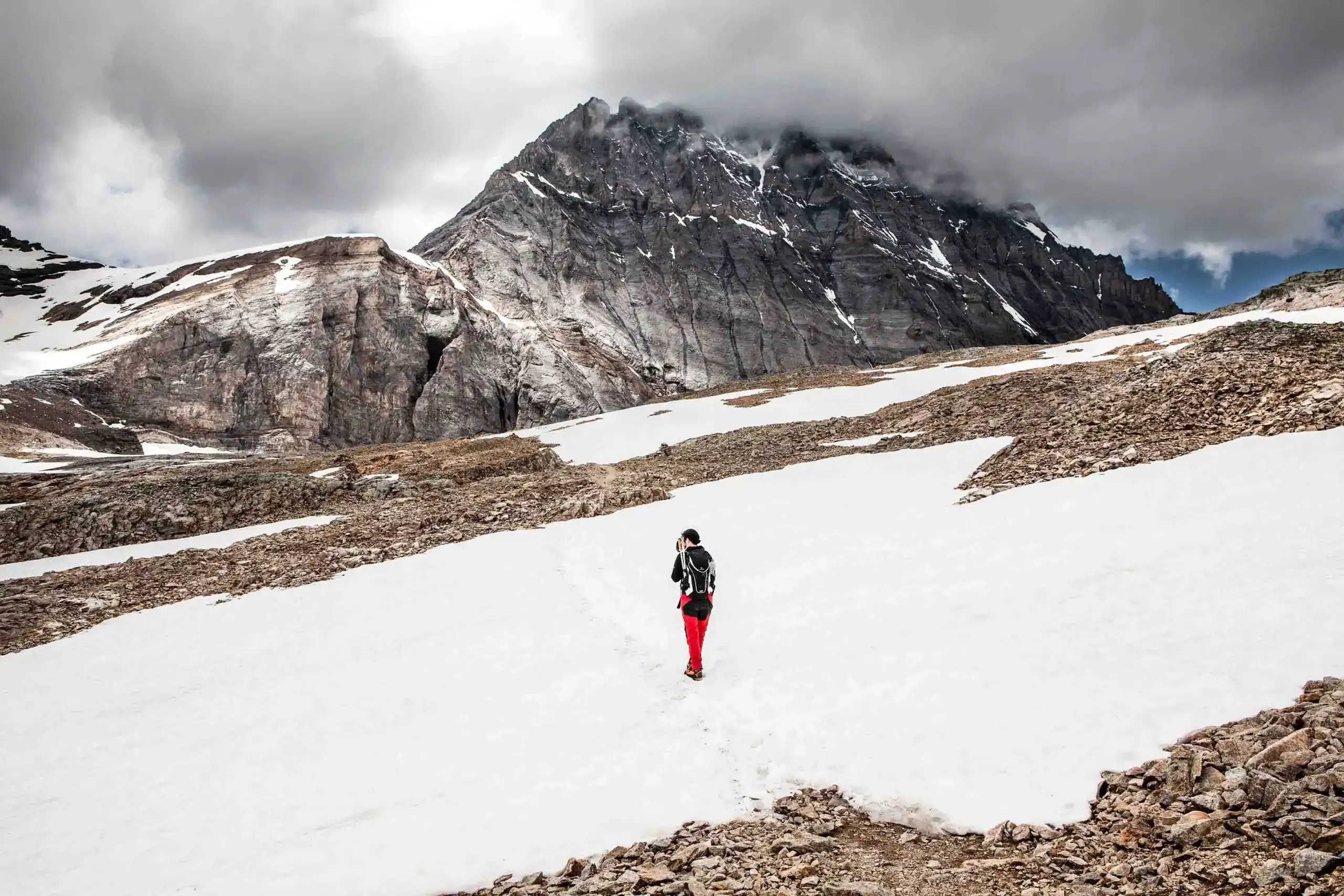 Many entrepreneurs have their company mission in mind before they even launch their startup. And this often survives the scaleup process virtually unchanged. But it's not that often we see a company mission video that says what the company stands for in a creative and interesting way.
Having a well-defined purpose that the company lives and breathes can have astonishing effects. And this can be about more than just driving growth. We've written elsewhere about the importance of a company mission. But here we want to explore how using a company mission video to bring that to life can have a real impact.
MISSION STATEMENT
Patagonia is the go-to case study for this stuff. Google delivers about 1.06M results for "Patagonia Mission Case Study". One of the top results is Mission Statement Academy with a succinct summary. Also, a detailed and genuinely fascinating read is this one from the Journal of Accountancy. It delves into the ways in which good accountancy practice can support your mission.
But rather than re-tread well-worn paths we want to explore how they use video to talk about their mission. And look at the value derived from doing so.
PATAGONIA'S MISSION VIDEO
The company was created by explorers and their core customer base continues to be explorers. As a result, their customers are people who appreciate the fragile beauty of our planet. They want to witness and experience it firsthand. Balancing the need to explore and protect is where their business model thrives. For 45 years Patagonia's was "build the best product, cause no unnecessary harm, use business to inspire and implement solutions to the environmental crisis. In 2018 it became "we're in business to save our home planet." This evolution tells you a lot about how deeply this has become embedded as our environmental situation has worsened.
COMPANY VISION VIDEO & WORN WEAR
There are many ways this mission is demonstrated. For example, they give away 1% of profits, offer community and charitable grants, and report internally on key mission metrics. Further, their Environmental Activism playlist racks up nearly 5M views on the top 3 films alone. But it's the Worn Wear programme that we find most captivating.
What is Worn Wear? Here's a handy explainer that doubles as a company mission video! This shows how simple it is to have Patagonia repair damaged clothes rather than buy new ones. You can donate the items for recycling into new clothing. Or you can sell old items in exchange for store credit against new or other worn wear.
Animation is a simple and cost effective way of working with concepts and ideas. It explains how Worn Wear works in a clear and simple manner. Also, it reinforces a point we make often, that video is rarely the final step in any sales process. It merely moves the right people closer to buying.
Whereas this animated film puts a human face to the process of repair. And it further shares their ethos by using an employee case study. It feels as handcrafted as the work she does repairing Patagonia wear. They now run the largest garment repair centre in the US, employing 45 people.
Then there are stories that resonate with anyone who uses clothing for a specific technical purpose. These are about having favourite running shorts or lucky socks. The attachments we build with those items is common to all of us. Personal stories are the cornerstone of branded content and the brand itself is often incidental.
VIDEO RESULTS
These 3 films show how Patagonia is communicating its purpose. These are all fairly indirect examples but they still, make it clear what they stand for. The statistics show that nothing is optimised for SEO or social. However, brand awareness, diligent PR and just having something really good to say it is working.
Each of these videos is embedded in a number of other sites as media outlets and commentators have amplified their message for them.
The precursor to Worn Wear, Common Threads repaired 30k items in 18 months
Common Threads drove sales up by 30% to $540M in 2012
Worn Wear contributed $1m of sales within six months of launch
Revenue in 2019 is rumoured to exceed $1Bn.
MISSION VIDEO CONCLUSION
The lesson here is not that every company needs to be ethically driven. But communicating about it consistently and repeatedly drives awareness into your core customer base. Obviously, There will always be people who believe the same things that you do. Creating company mission videos to explain and amplify Patagonia's purpose provided tools to others to do the work for them, working as a force multiplier for PR, marketing and sales.
Nothing here was tremendously expensive to produce. Admittedly, Patagonia has been able to produce these at scale. But all they've done is emphasise the same point in different ways to different segments; surfing, climbing, running and many others pursuits. It doesn't need to cost the earth to elaborate your mission in a way that's interesting and shareable.
Clearly, Patagonia is the low-hanging fruit when it comes to talking about a company's mission. And, not all companies have a mission with social impact. So here are some other, lesser-known but interesting companies to explore.
Tumelo is shedding light on the contents of your pension so consumers can make ethical and informed decisions on where their money is invested
Flo has created 100% organic feminine hygiene products and is using a proportion of the proceeds to tackle period poverty
Leesa is a mattress manufacturer that believes everyone needs a place to rest their head and heart.
If you want to know more check out Yvon Chouinard's book Let My People Go Surfing or listen to his episode of NPR's How I built this.
Photo by René Reichelt on Unsplash