7 Excellent Examples of Branded Content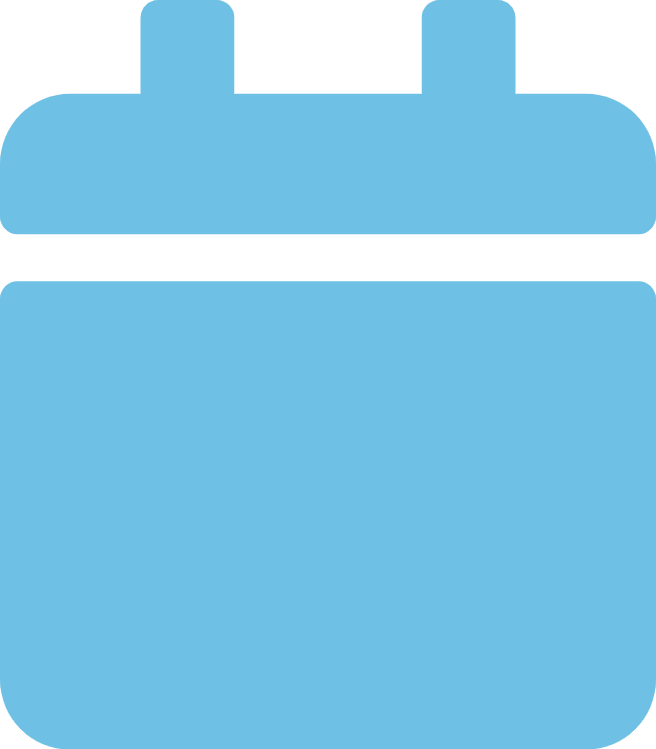 2023-11-07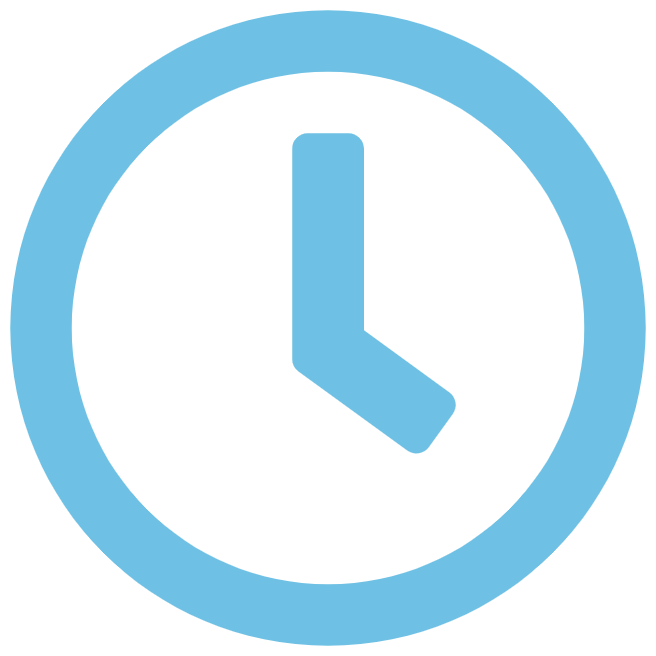 23:21:30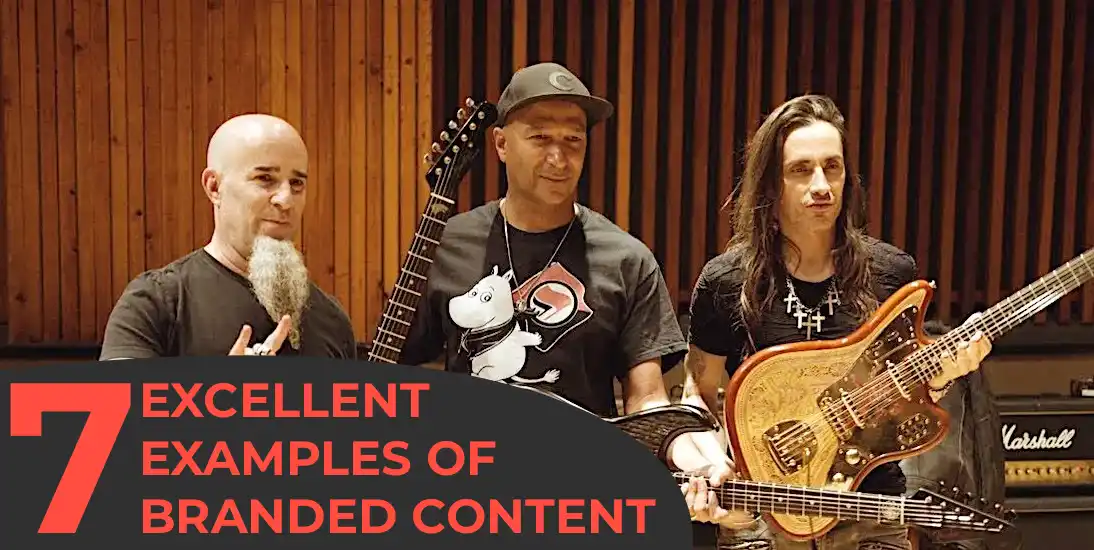 Why is Branded Content Hard?
Excellent examples of branded content are surprisingly hard to come by. It is a form of marketing that can be difficult to pull off;. too much product and it simply becomes a commercial and the viewer feels mis-sold to, not enough product or brand association then why would a brand do it? It's usually the preserve of enormous brands where it is something that is done in addition to their mainstream marketing, but not always. How do you identify branded content? It's a fair question. Most social platforms require product placement to be identified but hopefully, the easiest way to answer that questions is to read through and learn to recognise what sorts of ideas qualify. Alternatively, the question of 'what is branded content' has been answered elsewhere so in this post we're just focused on 7 excellent examples of branded content, why they work, and why they hopefully inspire you. If you don't want to read a long article on 'what is branded content' then just watch the 7 films below to get your answer.
Often in 'best of' posts, like our best sports videos, we usually try and live the cardinal rule of this blog… DON'T BE OBVIOUS. But the scarcity of really worthwhile branded content means we've included some well-known examples but we've always tried to add something extra to those too.
As a creative video agency, our first experience of creating branded content was for Jaguar where the Team Sky cyclists (as they were known then) took the England Cricket team for a cycling lesson. Our most recent example is the Vin to Win case study for AGCO, filmed as 3 series of 6 episodes over several years you can read about it here.
Music Video as Branded Content
Indie band OK Go! Are in the interesting position of being somewhat more well-known for their music videos than their music. Personally, I could tell you a handful of their famous videos but I couldn't sing a single OK Go! Track. Though being someone who makes a living in video production perhaps that's just confirmation bias.
Honda went through a period of phenomenally successful advertising under their The Power of Dreams tagline, including the incredibly famous
Rube Goldberg machine ad
– Cog (broadcast 24 times but with millions of views on YouTube). This video features the
Honda Uni-Cub
,  a battery-operated motorised office chair with a gimbal balance system. This video was launched in 2014 and I've never come across one anywhere else so you may argue that the campaign wasn't that successful, but maybe we should see it as like a fashion show. You wouldn't wear what's on the catwalk but it influences what everyone wears. In this case, gimbals have become much more common place and battery-operated transport is here to stay.
The video was shot on a drone, which themselves only really started becoming mainstream in 2014. Another example of OK Go leading the technology/creativity axis. The video was directed by Morihiro Harano, choreographed by Japanese Choreographer Airman and shot in Chiba just outside Tokyo.
Billboard have a detailed breakdown of production
here and there's an
interview with the lead singer and bassist here
. There are lots of reasons why this works but the main thing that stands out is that despite paying for the whole thing, Honda's logo only appears in the video on the side of the Unicubs.
Branded Content but it's just music
There's always been a strong association between heavy metal and fantasy. From Thrash metal bands with Games Workshop Space Marine artwork to perhaps the most famous recent example – Stranger Things' character Eddie Munson, leader of the Hellfire Dungeons and Dragons club, making his epic last stand playing Metallica's Master of Puppets as a diversionary distraction to allow the main characters to escape. Indeed there's a whole sub-genre of metal where bands are entirely devoted to fantasy. This heritage is what makes this wonderful piece of branded content from Fender so natural and obvious. Although the 'product' – Fender guitars are much more present in this than in many examples of branded content it doesn't feel forced. The presence of Tom Morello of Audioslave and Rage Against the Machine, Scott Ian of Anthrax and Nuno Bettencourt of Extreme provide a hallmark of guitar music authenticity. Whilst Game of Thrones showrunner David Weiss and composer Ramin Djawadi make this much more than just musicians jamming. What could be more authentic than legends enjoying the product?
Barely Branded Content – Freerunning an Abandoned Town
Red Bull has always done slightly offbeat advertising. The whole 'gives you wings' thing sort of makes sense but it was their venturing into extreme sports that launched them on the path to being a global brand and pioneers of original branded content. This move was led more by financial necessity than anything else as the drinks brand, which only launched in 1987, could only afford to sponsor minority sports. They sponsored Swiss Rower, Xeno Muller in the 1996 Atlanta Olympics. They then quickly branched out into other niche sports such as BMX, skateboarding and snowboarding.
The most famous piece of Red Bull branded content is the Stratos project, Felix Baumgartner's record-breaking parachute jump from 128,000ft at the edge of space. In October 2012 he was watched reaching 843mph by 8M people live on YouTube but the global reach of the event was exponentially bigger. 
The most telling example of how branded content and big brand backing for events like this is the curious fact that most people will have some reference to or some recollection of the Stratos event, breaking a record that had stood for 52 years. It was huge. But very few people know that Baumgartner's record only stood for 2 years before being broken again, with much less fanfare by a Google executive called Alan Eustace.
Given that so many people have seen Stratos we wanted to include something else for Red Bull. There's so much to choose from but this is worth your time. Ukrainian Freerunner Alexander Titarenko was given free reign to explore the completely abandoned town of Halfeti in Turkey.  Much of the town is now underwater. Aside from a number of cans of Red Bull being sipped in the early part of the film the brand advertising is achieved by simply being another example of Red Bull doing its thing. As they're already sponsors of the Art of Motion Freerunning competition they're already heavily associated with the sport.
God of War with the Legend of Hawkins – David Harbour
Note: This Branded Content is Age Restricted so you have to watch it on YouTube. Click and come back.
An excellent tactic for branded content creation is having famous, authentic fans. As shown here by Hollywood actor David Harbour. Watching people play games is obviously an enormous sector given the growth of both Twitch and Discord. But those are relatively enclosed ecosystems and have their own rules for marketing. Fans can always tell when someone's just jumping on the bandwagon and it's unlikely that people who are follow other gamers on those platforms will be unaware of the new God of War. The beauty of this piece is that it exists outside of those ecosystems and provides a broader appeal. Like any video it only works because Harbour's an entertaining person to watch but also demonstrates his love of the game and games in general in a number of ways. It's really clear that he's a fan.
Branded Content or Advert?
That's a tough one to answer. It's certainly an unusual approach, especially for a company in a pretty traditional sector. Rather than showing people using the product, it shows people not using the product. Which gives us an insight into every day life with crappy internet. It's a pretty simple setup. People with jobs that are generally seen as requiring a high degree of calmness, such as a pastor, a doctor or a combat diver are invited to play a simple video game. (Side note: we didn't know that combat diver is a job. Like, is underwater fighting a thing outside of James Bond movies??). Anyway, the volunteers' brains are wired up to electrodes that measure their frustration levels and then a time lag is introduced. This means that when they move the controller there's a small delay before the game responds. For anyone that's played video games, this is enormously frustrating. Despite being somewhat sceptical about the actual science involved in measuring the frustration, it is an elegant example of demonstrating the problem caused by not having the product. 
This also serves as an excellent example of how hard true branded content is to do. You could easily describe this as an ad but we think it fits the brief for this post too.
Name some Female Inventors?
The stuff we've shared so far has skewed towards a female audience. Many of these sorts of lists included a couple of cast studies from Dove, whose content is excellent, but we weren't completely sure it fitted the brief. So we've included this one from Microsoft. It's a brilliant exploration of STEM (science, technology, engineering and maths). Kids are a great way to allow the viewer to explore the world. By acting as naive observers they allow the audience to go on the same journey of discovery. We used the same trick ourselves in a recent technology TV ad for battery manufacturer GS-Yuasa. As you watch the ad you come to realise that in all likelihood your own experience, knowledge and awareness of female inventors is probably a little limited. Computers and software are a fundamental part of STEM and getting kids on board early is vital. Apple realised this themselves and has been aggressively marketing directly to schools for years. Microsoft simply displays their logo at the end, with no mention of a product or an OS in sight.
With Infinite Budget comes Infinite Branded Content
There was an interesting discussion in the advertising world after the launch of Pokemon Go in 2016 with brands asking how do create an equivalent for our brand? Mercenary ad agencies would bill the client for a sub-par augmented reality game that never took off. Decent ad agencies would answer that you need to go back to 1996 and invent Pokemon. The same applies to the Lego Movie. It would be very hard to think of another example of a product that could be used to make a movie so maybe it's not really fair to include it here. Especially as the production budget was $60-65M. So making an entire movie with Chris Pratt and Will Ferrell based around your product may be a stretch. And that level of budget and star power doesn't even guarantee it will be good. But the Lego Movie is good, or possibly even great. Making films with Lego goes back much further than this as there's a long tradition of stop motion animation like this called brickfilms. So, after all these reasons why it's not relevant, why have we included it? For two reasons, firstly it demonstrates that you can use branded content in ways that go well beyond traditional advertising. And secondly, because it's bloody marvellous.
Got the bug for Branded Content?
If you've been inspired by any of these and are looking for a branded content agency then we'd love to be one of the companies you consider. Cost is always a concern so we've got this equally in-depth guide into what video production costs and why. Branded video production is a joy to be involved with and it really allows brands and video production companies to be creative in how they approach the audience, giving the viewer something that genuinely interests them, rather than an ad to skip past en route to the content they really want. As marketers say, don't make people want things, make things people want. That's branded content in a nutshell.
If you've been inspired by what you've seen here and you're interested to work with a partner who understands how Branded Content is put together, what purpose it serves and how to get the most out of it then please do get in touch.
Interested in Branded Content Production?
friday goodness
THE MAILING LIST
work with us
GET IN TOUCH