THE APPROACH
The turnaround on this one was particularly quick. We had developed a working relationship with director Darren Suffolk on a number of jobs. Darren and exec Producer Lee found themselves casting students over Christmas. Scouting locations took place in December and we shot the film on the 3rd of January. It was here that local knowledge, strong connections and a reputation for being an easy crew to work with paid dividends.
Absolutely critical to making this work was the timing of the transitions. Each shot had to blend perfectly with the next. Darren's choreography, sense of timing and ease with the cast came together perfectly. We used a Steadicam for as many of the shots as we could. So we could get that easy gliding action. Operator Andrew Bainbridge, who most recently worked on Armando Ianucci's sci-fi comedy Avenue 5 with Hugh Laurie, pulled off some particularly tricky moves in tight spaces. And DoP Karl Poyzer gave everyone a wonderfully lit environment to do great work in.
THE PROCESS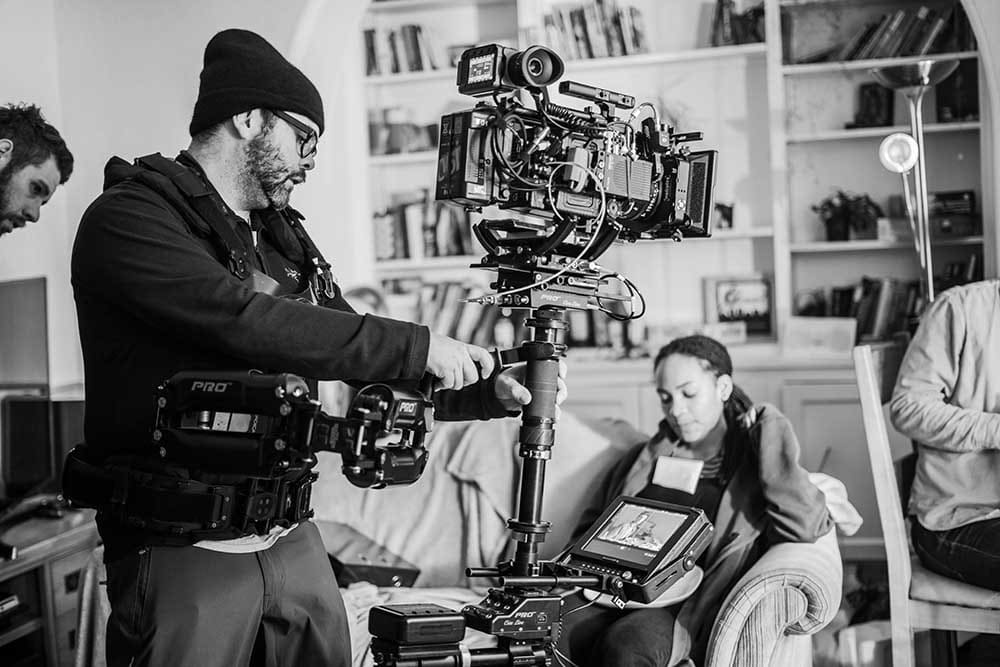 An interesting thing about choreographing a video shoot like this is that you must get it right on the day. If the end of one complex shot links into the start of another complex shot then the edit is finished before you start.
It has to work!
Fortunately, in this case, it did.
Once again planning is key.
If you like the resulting film then please get in touch. Even if you need something for a less 'typical student'.
We'd love to talk to you.
friday goodness
THE MAILING LIST