TOP 10 SPORTS VIDEOS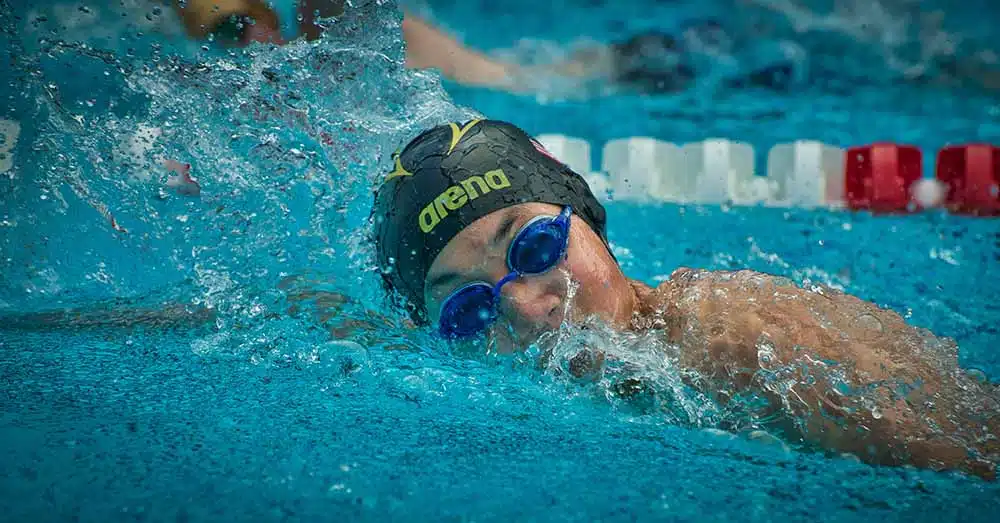 WHAT MAKES A GREAT SPORT VIDEO?
Where to start? It would be so easy to fill a list like this with Nike or Under Armour videos. And there are a few in here. When your budget stretches to the best of everything, it is easier (but not easy) to create the best. So many of them use the same formula; sports star voiceover + some stock footage of sports star + some new footage of sports star. If you scroll through any of the leading brands' YouTube channels you'll see that this absolutely can work (see numbers 20, 14, 12, 11 and 3). There are a few made entirely of stock footage of the star (none of those made it). But it doesn't always work and the best of these always have something different about them.
The one thing that all of our favourites have in common is that the sport's commercial produced, like the sport itself, is at its best when it's about something more than just the sport. Compare Manchester United's thirteenth Premiere League victory to Leicester City's first and only.
The great ones raise the hairs on the back of your neck.
MISS THE OTHER HALF OF THIS LIST?
YOU'LL FIND 11-20 HERE.
10. Another baseball film? Another baseball film about Derek Jeter's retirement? It's interesting to see two different brands approach the same event. This one evokes the same sense of community sport brings. We just like this one more.
9. People will tell you that a sports team is like a family. This will take one minute to show you that there's nothing quite so family, as family itself. A beautiful and emotional film featuring WNBA star Ella Delle Donne and her sister.
8. Bet you'd forgotten this one hadn't you? Nike knows very well that its core market isn't elite athletes. The Find Your Greatness campaign launched in 2012 and this simple, elegant spot tells us reminds us that, like Obama said, yes we can.
7. Sometimes a campaign comes together perfectly. The creative fits the brief, the mood fits the moment and the work just flies. This Girl Can is one such campaign. And it persuaded 1.6M women in the UK to start exercising.
6. American Football is unusual amongst sports in that if you don't make it to the NFL then you stop playing. And not everyone makes it. Far from it. The Sandman and its portrait of youth and endurance is a testament to the hopes that we know will mostly not be fulfilled. And it's worth watching just for the one very long shot that starts at 01:47.
5. This one earns its place in the top 5 because it contains every creative transition you could think of. Some films are an exploration of a single idea. This is one where the creative box got emptied onto the floor and they played with everything. The video edit is sublime. The music just works; metronomic, relentless and wonderful. We love it. And Bebe Vio is amazing. Be inspired by it. Please.
4. Turns out you don't have to be a sports brand to make sport videos. Procter & Gamble usually leave the advertising to their many, many household name brands. But this is a smart way to bring them all under one umbrella and jerk the odd tear or two along the way. Amazing work.
3. Nike's marketing department spends $1.4Bn per year telling us that sport is everything. Then in 2018 the Dream Crazy campaign centred around Colin Kapaernick telling us that some things are more important. It paid off. The Kapaernick part of the campaign generated $165m of brand exposure.
2. London 2012 and the idea of an ideologically united Britain seems like a distant, impossible memory now. The sun was shining, the Olympic hype was building and things couldn't really get better. Then this ad dropped. It is genuinely a magnificent piece of creative, executed brilliantly. And the summer of sport got a few fantastic weeks longer.
1. It is simplicity itself to describe Michael Phelps, and any other athletes on this list, as a machine. But it does an immense discourtesy to the years of training and sacrifice necessary to reach the pinnacle of not just your sport, but like Serena Williams at #14, the entire history of your sport. We don't think any other film speaks to that as well as this one does. This is our top sports video.
Hope you're feeling inspired!
You can check out our sport experience here, or one of the many sport videos we've made here.
If you want to talk about making something. Then drop us a line just there >
Thanks for your time.