CORONAVIRUS: VIDEO PRODUCTION ADVICE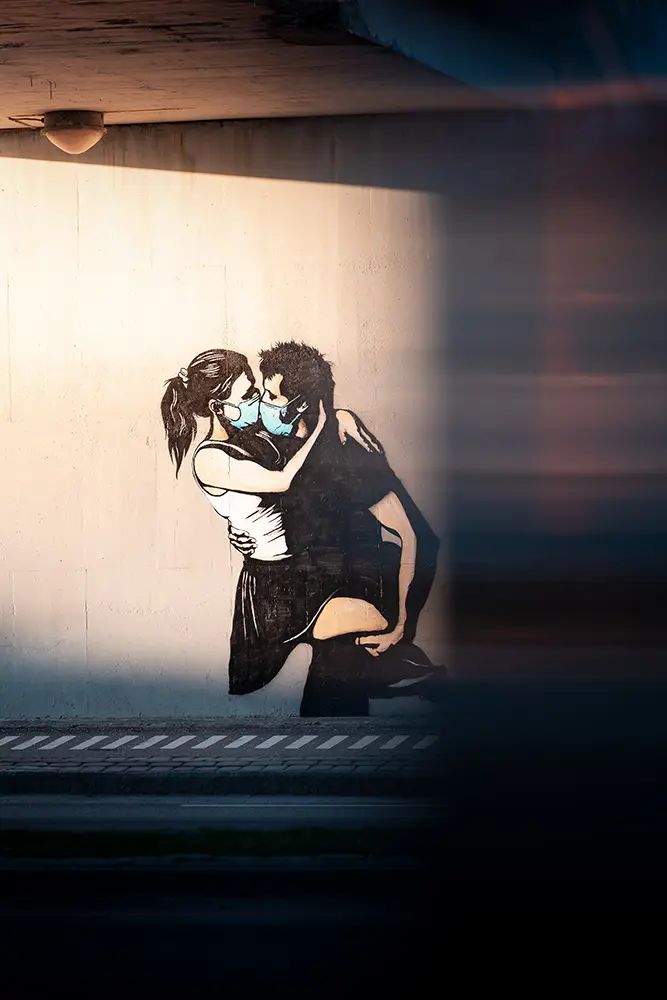 There have been a few interesting articles about how to respond to the current crisis, particularly from the tech industry as they can draw upon experience from the Dotcom crash and 9/11 in the early 2000s and the 2008 crash.
However, the tech industry has some key differentiators from more traditional industries such as video production. Firstly, the tech industry is aware of, and inured to, bootstrapping as a concept. The rewards are potentially much greater and employees often have stock options or some kind of direct investment in the company and its success. Also, tech companies build things with code and the ability to pivot is inherent to the industry. I'm not saying it's easy to pivot, far from it, but it is absolutely possible for a company that uses developer time as its raw material to recognise and exploit opportunities across a wider scope than say, a video production specialist.
In theory, video production could pivot but the skillset and customer base are completely different to tech. So what would companies pivot to? Developers can code something else but the option for filmmakers to go and shoot something else is less clear. It's a highly competitive industry with a relatively fixed cost base for labour and equipment so margins are low and being squeezed all the time. We feel like we've responded pretty well so we thought we'd lay out some of our actions in case they're useful for anyone else in a similar position.
What could we do?
Firstly, we've been updating our website with long overdue case studies and breaking our expertise down into the sectors where we have lots of video production experience. An often useful resource for video production advice is The Advertising Producers Association, which we are members of.
They have been holding large scale video conferences for Production Company MDs to have Chatham House style discussions on ways to get through. We've been combing through the updates and have found some genuinely useful tidbits in there but also mooching around elsewhere for clever ideas. There aren't many but we think there's a lot to be said for getting basic things right.
PRIOR PREPARATION AND PLANNING
As they say in the Army, prior preparation and planning prevents p*ss poor performance. We started prepping early. As company directors have a legislated duty of care towards their teams we began to do basic things at the end of February such as ordering hand sanitiser. We also put songs with 20s choruses on the wall in the toilet but this was more for fun. As a sidenote, we implemented a slightly less formal system of shouting at people across the office who were touching their face, but this was mostly because it was funny at the time and we were all shocked to discover how much we love touching our faces. We didn't order extra toilet roll but this was because we order it in large batches for the office and we had plenty, plus we were anticipating that working from home was the most likely approach and we wouldn't need it. We did do some early searches for things to stock up on in quarantine and every single article we read on this from mid-February onwards had some variation on "think about the things you use regularly that you may run out of, such as toilet roll", so we do wonder how much these articles were the shotgun blast that started the avalanche of loo roll stockpiling.
TWO QUESTIONS
We sat down as a team and asked ourselves two business continuity questions at the end of February:
If we have to stop coming into the office, what would we need to do to continue working?
If we can't go out to shoot video productions, what can we do to safeguard existing revenue and bring in more elsewhere?
The responsibilities basically broke down into three areas. Client obligations, staff duty of care and cash flow. Admittedly, making that Apollo 13 gif didn't quite count as critical but fun is important too!
Some Answers
We run off a RAID5 NAS server with cloud backup for live projects and deep glacier storage for archiving. So, further copies were made of all live projects to ensure that when it came to it both of our editors could grab drives, Macs and go. This meant that when we made the decision to work from home, the hard work had already been done.
We looked at our contractual obligations and looked at what we could possibly negotiate to take a break or reduction, with some success. Some didn't reply, some gave us a flat no and some were open to discussion. We don't want to name and shame those who wouldn't help but also those who would discuss it asked for the arrangements to be kept private so all we can suggest here is to ask. You never know.
We then did a forensic crawl through our cashflow and cancelled things where we could. This was a balancing act because every cancellation decision we made has a cashflow impact on someone else. Whilst an argument could be made to say that other companies' or individuals' cashflow positions are not our problem, we recognise that some of our suppliers aren't in the same position of strength that Vermillion Films finds itself in at this crunch period. We've always believed in behaving responsibly. For example, we cancelled some of the software that we use infrequently but we committed to paying our cleaners regardless of whether they come in.
This meant our own cash position needed some bolstering. Our payment terms usually involve 50% in advance and 50% upon completion. As the majority of our clients are larger corporates we tend to take what we're given when it comes to payment terms. This often makes life hard for us because freelancers expect payment on 30 day terms regardless but we weather that storm most of the time. In early March we started to become more militant about it and the finance departments we spoke to were amenable to this.
We contacted all of our clients to ask if any existing video projects could be moved from being film shoots to animation or explainers instead. None of them could but one had some they were in the early stages of scoping out and were interested in exploring how it could be done as animation. [Update: We've had one move from being a shoot to being an animation.]
We suggested other things our clients could be doing. In one case we managed to move a company from being a potential client to an actual client by offering some motion graphics and it's fair to say, we delivered the hell out of that one. We didn't make a huge amount of money from it but we proved ourselves to be good, fast and cheap, which shouldn't apparently be possible but there you go.
The call to work from home was made pretty early and has been executed very smoothly indeed. We do twice-daily Zoom meetings and we've been making more use of Slack since we moved to the remote model.
It's a developing situation but the key principles we've adhered to have been these:
Make critical decisions as late as you can, you never know when new information will be available
Make people-centred decisions early if you can
Speak to people. All of your customers, suppliers and staff are eager for information and reassurance. This is particularly true around payments. It's better to know early that someone isn't going to pay you so other arrangements can be made.
Hope that helps. Never thought we'd be writing anything called Coronavirus: Video Production Advice but here we are. We're happy to chat with anyone who thinks we might be able to offer guidance or just wants to talk things through.
Photo by Daniel Tafjord on Unsplash